How to throw a Dinosaur themed party!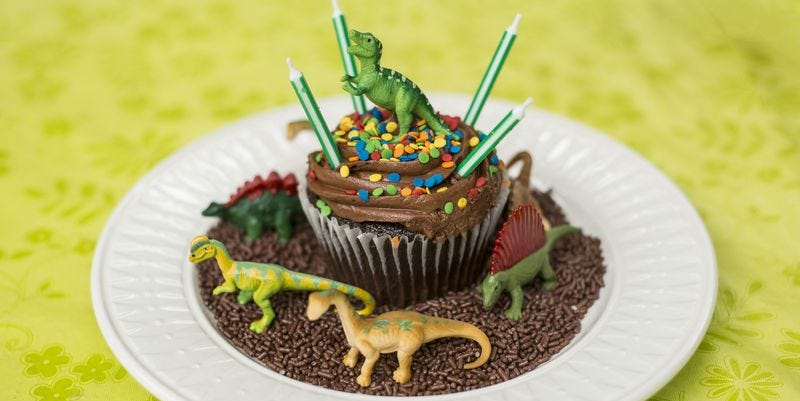 Whether you want to have a grand, giant ancient reptile-inspired celebration or something a little more modest, there are plenty of ways to pull off a Dino-themed gathering!. Follow these steps to get your dinosaur birthday party off this era to the Mesozoic Era!
Plan out your party decorations
With a variety of dinosaur color, kids and texture, throwing off a dino-themed party would totally unleash the creative kid in you! Go for something popping, bright and textured for decorations and make your dino party give that cool Mesozoic Era vibe. You can transform any space into a jungle-like place that is very easy to pull off with a few trusty brown and green crepe papers and you are well on your way to that prehistoric forest sight that is perfect to celebrate a dino-themed party in.
You can easily DIY some decor like dinosaur cut outs and a few Mesozoic Era elements just to spice up your Dinosaur party even more! What's great about this kind of party theme is that it's a hoot for kids and adults who are children at heart! 
Add in era-inspired games
A gathering won't be a party without all the fun games bring! Let your guest come together and enjoy the party in unison. 
Put a fresh dino-themed twist on some old classics like musical chairs and pin the tail on the dinosaur or get an adorable dinosaur piñata. You can even go as far as letting your guests dig up some pre-hidden fossils and make your party an even more unique experience they will definitely remember!
There is a wide room for creativity with this theme, from fossil sweet cookies to egg-citing prehistoric décor. Have a roaring good time and make sure to give the birthday boy a unique dino-themed party hat to commemorate his day with!
---